2019 Wine, Women and Shoes Sole Men
About This Campaign
This year's 7th Annual Wine, Women and Shoes takes place on November 7th at Armature Works!

Wine, Women and Shoes was created for women who enjoy fine wine, great style, and supporting a noble cause, Wine Women & Shoes is one of the fastest-growing charity events in the country.

Featuring wine tastings, a live auction, and walk-around boutique marketplace, Wine Women & Shoes is a highly successful national fundraising event platform that offers sponsors a unique opportunity to place their businesses in front of an ideal but hard to reach demographic: Affluent, savvy women.

A huge part of our evening is our fabulous Sole Men which is a group of prominent men in the Tampa community who have graciously volunteered their time to ensure the success of this event! Please donate to their page and support them in raising funds for the kids and families of the Children's Cancer Center!
3

teams

$24,909

raised of

$17,500

goal

THANK YOU! WE DID IT!
Location / Venue
Address:
1910 North Ola Avenue
Tampa, FL 33602
USA
Time:
Nov 07, 2019 06:00 pm to
Nov 07, 2019 10:00 pm
Campaign to Support Children's Cancer Center
With over 24 support programs and services currently helping over 1,000 families, support is offered to all members of the family and is available throughout every step of their difficult journey.
Fundraising Teams
Back again with some new friends, Justin Rudolph, Jack Koehler, Michael Kadow, Michael Dervech, Brian Piccolo, Jeff Kale, and Beau Hume are looking to raise money for kids battling cancer and to serve ladies at Wine, Women and Shoes! Help us raise funds for the kids and make a difference!
Chris Polo, Patton Chillura and Austin Brenner better known as the kings of ybor are coming together to volunteer for the Children's Cancer Center's fundraising event Wine, Women and Shoes! We are raising funds to support the immediate needs of children battling cancer with the financia...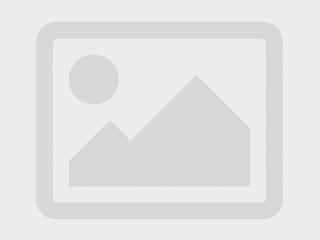 My oldest cousin Julie is a childhood cancer survivor. She is one of the most genuine people I know.
Jason Veneziani gave a $521.70 donation to support Skevos Christou

Nice job Wild Man!!! I am more than happy to donate!

Great cause! Proud of y'all.

Dedication In Honor of: Thelma Crowder

Michael & Fay Kallish gave a $104.58 donation to support Terrill Goldman

Such wonderful kids. Thanks for the opportunity to contribute!

An anonymous donation of $15.94 has been made to support Terrill Goldman

Happy Birthday, Terrill, you have a big heart, what a dedication

Harvey Mossak gave a $21.16 donation to support Keith Glaser

Dedication In Honor of: Kostas Stoilas

For the children